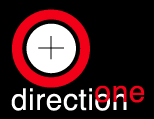 Commercial Photographer



for Maryland, Baltimore, Annapolis and Washington DC.

This page is for informational purposes only. Please visit our commercial photography site to see our photography portfolio and to learn more about Vince Lupo and Direction One Inc.

Commercial photography focusing on architectural photography, food photography, portraits, black and white photography and product photography.


Commercial Photography
Advertising Photography
Portrait Photography
Corporate Photography
Event Photography
Celebrity Photography
Catalogs, Editorial and Product Photography
Location Shooting
Digital Postproduction

Our focus is you.
Whether it's people, food, products, or architecture, Direction One offers the best in commercial photography.
With over 18 years of commercial photography experience, Direction One has shot an amazing variety of subjects. We deliver the images you want for advertising, editorial, an annual report, a catalog, or the web.
We're client-centered, enjoy collaborative problem solving and working on challenging projects. We thrive on fostering long-term relationships with our commercial photography clients and helping them to grow their businesses.

If you'd like a reference from one of our clients, please ask! We are happy to provide this information to you.
Architectural Photography  Food Photography  People Photography  Black and White Photography  Et Cetera Photography   Site Map

All images on this site are copyright © Direction One Inc. and may not be used without express permission of the owner.